Trusted by 1000+ Customers
What PostGrid™ offers for companies
Print & Mail API:
Automate print & mail operations with API Calls

Add capabilities to your existing CRM and enable sending letters, cheques or postcards

Verify, complete and standardise addresses to local postal standards in real-time 

Set up within minutes using our detailed API docs and test API keys
Learn more about our Print & Mail API
Address Verification API:
Autocomplete, Clean, Verify and Standardise addresses to local postal standards 

All our addresses are PAF certified ensuring a high delivery success rate 

Bulk Verify – Upload and verify up to 200k addresses at a time

Set up within minutes using our detailed API docs and test API keys
Learn more about Address Verification API
Your end-to-end
Offline Communication Solution
Automate Print & Mail
Integrate print & mail functionality into your software using our fully documented REST API
Empower your teams to send

personalized letters, postcards and cheques

without changing their existing workflows
Connect over 1600 apps with PostGrid through Zapier to build your own automation pipelines
2 Day SLA
All mail pieces are processed and handed over for delivery within two business days

Orders are routed to vendors closest to the destination to minimize delivery times
Address Verification
and Validation
Ensure deliverability of addresses across the

UK using our PAF certified

Address Verification API
Streamline address input at the point-of-entry using our Address Autocompletion facilities
Correct malformed addresses to Royal Mail standards without manual intervention
AI-Driven Address Parser
 Our multilingual freeform address parser can extract street names, city names, and more, enabling the verification of poorly formatted addresses

We're able to process thousands of addresses per second. Hence, large mailing lists can be verified and cleaned in seconds
Integrates with your favourite tech stack & tools
Easily Improve your workflow and automate print & mail through seamless integration capabilities.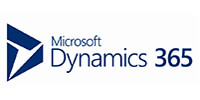 Ready to Get Started?
Start transforming and automating your offline communications with PostGrid
SIGN UP
REQUEST A DEMO