What's an Address Verification API
Software that helps you automatically correct, validate and standardise the address data entering or already present in your system to local postal such as Royal Mail standards is called an address verification API.
When your customers fill out the lead gen form and provide you with their address details, they might misspell things or leave incorrect postal addresses. Everyone is in a hurry, and they want to do everything faster. It makes the information they enter more prone to errors.
Additionally, some prospects may also leave their address details more than once by filling the form for different resources you're offering in return for their email addresses.
Now, when you send direct mail pieces to these addresses or launch a direct mail marketing campaign, you're more likely to invest more than necessary. For example, the incorrect addresses present in your system will increase your bounce rate. You're definitely not getting the money back that you spent in creating, printing, and shipping them.
Furthermore, there are chances that you're sending the same direct mail to a single person more than once due to duplicate information present in your system. Hence, you must invest in address verification software.
PostGrid's address verification software validates the data entering your system with the official database of Royal Mail.
How Does Address Verification and Validation API Work?
If you're sending your direct mail pieces to the wrong addresses, then the whole point of engaging with your customers and marketing your products goes in vain. After all, your message is not reaching your customers in the first place. And if you're sending the same mailpiece to a single prospect more than once, and continue doing it, then they may get frustrated. It will affect your brand's image and may cost you some of your prospects or customers.
Here's the detailed process of how PostGrid helps you validate the addresses entering your system along with the ones that already are present in your data.
The address verification API integrates with your system and automatically fetches all of your customers' details within seconds.

The next step is verifying the data it has just fetched. For this step, the address validation software checks every single address present in your system with the official database of Royal Mail.

Then it standardizes and parses the data.
For the addresses entering your system, the API provides similar functions at the point of entry. This way, your customers get the standard suggestions, and it prevents bad addresses from entering your system.
Why Should You Go for PostGrid Validation API
PAF Certified
All the addresses present in our system are PAF certified which ensures a higher and accurate delivery rate.
Tracking
With PostGrid, you get the tracking reports of each of the direct mail campaigns that you launch. In other words, you get to know when your mailpieces are at every stage.
Matching Technology
By checking all of the data present in your system, PostGrid helps you remove all the information gaps present and remove the duplicate addresses from your data.
Address Validation
Every time a customer fills in the details, they get suggestions of the correct and verified addresses as present in the official database of Royal Mail. This way, only the right data enters your system. Plus, it helps save your customers' time, and give them a sense of professionalism for your company.
Autocomplete
While your customers are typing the details, the software automatically suggests the remaining information. It pushes them quickly to the sign-up button.
Address Parsing
The address verification API also helps you break down each of the addresses present in your system according to the standard addresses. For example, address line 01, address line 02, city, state, and zip code.
Data Cleansing
Once you've integrated the API with your CRM, the API fetches the data and removes the information gaps, if present, from your data.
Standardization
PostGrid also standardizes all the addresses present in the wrong format, and you get them all according to the Royal Mail format.
Rapid data verification
The address validation API verifies multiple addresses within seconds and saves you a lot of time.
Competitive Prices
Most similar APIs cost you a fortune. However, PostGrid offers you a very affordable price and reduces your misspending. This way, you invest less and save more, eventually getting better returns.
24-Hour Support
Even though the system is super-easy to use yet, we provide full 24-hours support for our clients.
Benefits of Address Verification API
No more lost direct mail pieces:
Once you start using PostGrid's address verification and validation API, there will be no more incorrect addresses in your mailing list. Hence, you can expect that none or a few of your direct mail pieces will be lost.
The bounce rate will be decreased considerably, causing no more missed opportunities. For example, let's say some of your customers may take action once exposed to the right offer, but your finest offer never reaches them due to the wrong information in the database. And eventually, you lose a potential customer who might have invested in your products or services.
Furthermore, due to less misspending and sending mail pieces to a more targeted audience, you increase your returns tremendously.
Best data quality:
PostGrid's address verification API makes sure that only correct addresses enter your system with its point of entry verification feature. In addition to the other facets like standardization and parsing, the data present in your system is formatted correctly.
This way, all the information of your customers present in your mailing list is high-quality.
The entry point verification feature also prevents the spam from entering your system, as it never allows the same address to be stored in the system more than once.
Improved Communication:
There's no doubt that communication and networking with your clients are the basis of success for any business. Now, if you're not sending your messages to the right prospects, then the whole idea of networking and engaging with them goes in vain.
The address verification and validation API ensures that all the tactics you use to engage more with your customers never go missing. With PostGrid, you can decrease your investment and increase your overall returns and revenue generation with the right methods.
Quick benefits of using PostGrid API
Increment in overall process speed
Verifying the data of your mailing list within seconds, and with entry point address verification, you can speed up the overall process.
Faster turnaround time
With no to less manual work verifying your mailing list, you can instantly get started with the printing and shipping process. This way, you can decrease your turnaround time significantly. With PostGrid, you can also enable priority processing for the customers who want their direct mail pieces at a defined time.
Scalable APIs
With your growing business and mailing list, you can verify any number of addresses. From one thousand to one million addresses, PostGrid allows the verification of all of them swiftly.
Expand and grow your company through repeat business with happy and satisfied customers.
With PostGrid, you can speed up the growth of your business today. With more direct mail pieces delivered to the right addresses, you can increase your brand awareness and returns.
The type of businesses that can benefit from an address verification API:
E-commerce platforms: The e-commerce stores that showcase their own and other companies' products on their sites use address verification API like PostGrid. It helps them deliver the products to the right address without any delay.
Branding Personal Stores: With the current circumstances of Covid-19 and everyone turning to online shopping, most businesses are taking their stores online. For this very reason, they need to capture their customers' information from scratch.
If you want only the correct information to fill your database, you must capture only your clients' genuine details. An address validation API can help you with it and still save you tons of hours and misspending.
The 3PLs: Most online brands and businesses, taking their stores online recently, choose to contact third-party logistics companies. These companies also use address validation software to better serve their clients and save them from any bounce rate.
Short-Term Rental Homes Service Sites: With the increase in rental home services, most people are trying to list their properties to offer tourists to stay in such places.
However, if the tourists decide to take the newly listed properties, then as a business owner, it's your responsibility that they should reach the place effortlessly. Hence, it's necessary for you to confirm the genuineness of the listed address of your new members. Plus, whether they are easily reachable or not.
For all such reasons, PostGrid's address validation API can be of help.
Credit Cheque Services: The financial services companies, including banks, usually have to do a credit check for connecting the people lending and borrowing loans.
Even though they do not directly need the address validation software, yet, for the 100% accuracy of the data and to save themselves money, they can take help from the address verification software. It'll also save them from manually going to the persons' home to confirm the address.
How to Use our Address Validation API:
With PostGrid, you can verify tens of thousands of addresses within minimal time. It helps you eliminate all the information gaps and update your mailing list according to Royal Mail's official database. To get started, follow the simple steps shown below:
Create an account on PostGrid

Log in and open the PostGrid dashboard.

Secure your account by adding trusted domains only.

Click on setting → Addresses → Copy your API keys.

Paste the API URL in your browser
After following the steps mentioned above, you'll get a successful API call. If you're somehow unable to get the call, you can contact us, and we'll help you solve the problem within 24 hours. For a quick solution, you can also check our FAQ page.
Integrates with your favourite tech stack & tools
Easily Improve your workflow and automate print & mail through seamless integration capabilities.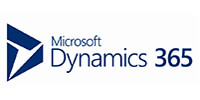 Ready to Get Started?
Start transforming and automating your offline communications with PostGrid
SIGN UP
REQUEST A DEMO