Address Verification Software and
Address Validation Services
One of the most important steps of direct mail marketing is verifying the addresses of your mailing list.
Sending mail pieces to the wrong addresses can negatively affect your company and brand's image, especially if you're sending confidential information via direct mail, such as invoices, billing statements, and appointment reminders with clients' details and others.
Avoiding this step in your direct mail marketing may cost you, clients, for life. So, choose a wiser option, and consider investing in a reliable and efficient address verification software.
How wrong addresses in your mailing list
can slow down your business
Lost Sales Opportunity: Not updating or verifying your mailing list with the official database of Royal Mail may result in you sending irrelevant offers and discounts to your prospects. It's also keeping your offers from the prospects who'd naturally be interested in your offerings. Hence, you're missing out on good sales opportunities.
Decreased Customer Retention Rate: Continuously receiving irrelevant direct mail, your customers may get frustrated and stop reading your mailpieces altogether. It can have a bad impact on your repeat business and customer retention rate.
Increase in Misspending: By sending direct mail to the wrong addresses, you keep spending money on the direct mail pieces that never reach any of your right prospects. Plus, sometimes, you even end up sending the same mailpiece to a single potential customer more than once—they all add up to the cost of your direct mail campaign.
Ruin Your Brand Reputation: Sending direct mail with typos and errors may show your company a non-professional brand. People tend not to trust such companies.
How can your business thrive using
address verification software?
Improved Customer Experience
With the right address verification system in place, you ensure your mailpieces always get delivered to the correct addresses. Besides that, some verification software, like PostGrid, also provides features like address parsing, standardization, and verification, which helps your brand's professionalism.
Entry point correction
With an address verification tool, you cannot only verify your current mailing list but each address that enters your system right at the point of entry. After integration, the software gives the right address suggestions as your prospects type their location details. It decreases your potential customers' effort and the chances of human error. Plus, it instantly fixes typos and formatting errors too. Furthermore, validation software like PostGrid provides you high-quality data, as it has Royal mail's certified addresses and is GDPR compliant.
On-Time Delivery
The addresses' typos and errors result in delayed and late delivery of your direct mail. You can avoid this problem by investing in an address validation program and ensure each of your direct mail – whether urgent or marketing – always reach the recipients on time so that you control things in your own time.
Better returns
By installing an automated system like PostGrid address validation software, you ensure that only high-quality data is entering your system. This way, it becomes easier to send relevant offers and discounts to the right prospects without any lost opportunity. Those direct mail, when done right, increases the return on investment.
Frequently Updated Mailing List
Despite how huge or small your mailing list is, manually updating it is a real pain. Plus, as businesses keep growing, the number of prospects in your mailing list also keeps on increasing. Hence, investing in an automated address validation software is a wiser option. It makes it easier to check and update your mailing list.
No more wastage of time
If you start checking your addresses, believe it or not, but it may take you ages to complete this task. And yet, you can't avoid human error. Plus, the new addresses entering your system are still left with from the verification. An address validation program can keep you from all these tedious tasks and save you a lot of time.
More conversions
Right and error-free addresses are the base of your direct mail campaigns to engage with your customers, as your mailpieces represent you and your brand. And with correct customer details, you can experience a reduced bounce rate and better communications with your customers, eventually, increase your lead conversion.
Get in front of decision-makers
With the right addresses in your mailing list, your direct mail pieces reach right in the hands of the decision-makers.
Have High-Quality Data
All the addresses that our address validation tool provides are cross-referenced from different credible sources. Hence, the data would always be of high quality. Besides that, we provide address parsing, standardization, and formatting facets along with the most accurate data for your mailing list.
How does address verification software work?
The right information and message you want to convey to your prospects should reach the right prospects and customers. An address validation system like PostGrid is a wise and smart way to do it.
The automated tool makes sure that the addresses entering your system and the ones that already are a part of it are accurate, error-free, rightly formatted, parsed, standardized, and verified according to the official database of Royal Mail.
The software also helps clean up your data and remove duplicate addresses from your mailing list, remove spelling errors and typos, and make sure that the data is similar in formatting. Plus, it's easier to update the mailing list over and over again with the updated official database of Royal Mail.
Features of PostGrid's Address
Verification Software
ISO 9001, 14001, 27001, 2701 Certified
All the addresses we have are PAF certified, which means we have a list of over 28 million deliverable addresses in the UK. Furthermore, our database has the details of every house of apartments and the properties which are still under construction.
Delivery Point Verification
Our address validation software, along with verifying, parse, standardize, and format all the addresses. This way, all the data in your mailing list and system is of high quality.
Matching Technology
PostGrid makes sure that no duplicate address exists in your system and every address is verified against the official database of Royal Mail. This way, you can also prevent misspending.
Address Validation
PostGrid ensures that only accurate, errorless, and right addresses enter your system. The process involves providing address suggestions to your prospects as they enter their details.
Address Parsing
Dividing addresses into different components is called address parsing. To keep the wrong addresses from entering your system, PostGrid parses each of the present addresses and the ones freshly filling your mailing list.
Data Cleansing
PostGrid also helps cleanse the data of your system by fetching it from your CRM after integration. All the addresses present in your mailing list are checked and verified. This step ensures a minimum bounce rate and helps you reach out to your prospects and current customers with more accuracy.
Standardization
Besides verifying and parsing of addresses, standardization of them is also necessary. PostGrid helps you with this step too. All the details are checked for discrepancies, typos, capitalization, and abbreviation. PostGrid helps eliminate the duplicate addresses in the database and standardize all the data against the database of Royal Mail in real-time.
Strengthen your mailing list with a qualitative contact database by incorporating professional address verification software. It adds value to your customer experience and boosts your sales and revenue generation with accurate and valuable information.
With PostGrid address verification software, you can rest assured that every mail being sent reaches the right destination at the right time with its integrity intact.
Integrates with your favourite tech stack & tools
Easily Improve your workflow and automate print & mail through seamless integration capabilities.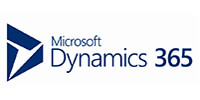 Ready to Get Started?
Start transforming and automating your offline communications with PostGrid
SIGN UP
REQUEST A DEMO