Cheque Print and Mail API
No more fretting about writing every cheque separately; automate everything using a single unified API—PostGrid.          

PostGrid API helps you draft, print, and mail your cheques in bulk at any time.

It's PAF certified and GDPR compliant so that you can ensure the safety of your data and on-time delivery.

It provides a two-day SLA and helps you prevent any delay that may happen otherwise.

It enhances your brand reputation and saves you from any late payment fees.
Integrate and Work Faster
Integrate your system or accounting software with cheque printing and mailing API, fetch all the necessary customer details, and get your cheques drafted, printed, and delivered automatically.

With the account reconciliation feature, you can prevent double entries and send only accurate information.

With PostGrid API, you can streamline all of your printing and mailing processes and get your cheques delivered on time.         

The API makes sure that all of the customers' detail entered on the cheques are accurate and precise.

It also keeps your database updated and makes timely payments.

After integration, its first step is to fetch all of your customers' details so that the cheque printing process can be done as quickly as possible.

Furthermore, the software also keeps the record of your payments under the client's ledger account for future use.
Ensure the Highest Levels of Security
PostGrid is GDPR compliance. Hence, it ensures the safety and security of all of your customers' data.

Every cheque that you send is sent in a sealed envelop.   

Plus, PostGrid is PAF certified. Hence, the possibility of your cheques delivering to the wrong addresses is negligible. If there's a mistake in your database, it'll be corrected ahead of time.

Address verification software that comes with PostGrid cheque API helps you clean your database by checking all the details against the official database of Royal Mail.

You can control everything from drafting and printing to mailing your cheques from a single dashboard.
PostGrid API only follows your bank's cheque safety protocols and guidelines to avoid any problems that may arise.

The MICR line is also printed at the bottom of your cheques, just like your bank does.

It helps in cheque processing and security and makes the cheque legally acceptable.

PostGrid API uses features like watermarks, MICR Line/Code, chemical reactivity, holograms, micro prints, and heat-reactive for extra protection.
Use Our In-Built Templates and Customization Options
PostGrid has a number of banks' cheque templates. You can use them from our resources library or design one yourself with our in-built editor.

You can also turn your cheques into branding material by adding your company's logo on them.

Throwing away cheques isn't that common, so you can consider it a good branding strategy.
Mail to the Right People Using PostGrid's Address Verification
PostGrid is PAF certified, which means all the mailing addresses present in its database are secured and checked against Royal Mail.

Your cheque can never get lost or be misplaced with all the security measures taken here. All the address details, including zip-codes, state, city, etc., are checked before the document is shipped.

Since the cheques are sensitive and confidential, they must reach the right recipient and on time. Hence, PostGrid provides a two-day SLA. It means that all of your documents sent via PostGrid will be printed and shipped within two business days.

It helps you save time, money, and resources that you might otherwise need to keep and use to process your cheques safely, get them printed, and mailed. It's a lot of work, especially when you have to send them in bulk.
Send Cheques Anytime and From Anywhere
One significant benefit of using an automated system is that you no longer have to remember or keep track of dates. The API will do it for you. From sending your employees paychecks to office rent, you can pay them all hassle-free. All you have to do is set a reminder or pre-set the cheque sending details.

Once you've set the details, the API will regularly send monthly payments based on your instructions and notify you about it. This way, you can live tension-free and still have the essential tasks done on time.

You can also set the details of events happening only once or twice, and the API will send the payments accordingly. 

With this feature, you'll never be charged late fees. Plus, it'll show your professionalism if it's for an important client.
Set Up Multiple Bank Accounts
PostGrid also enables you to manage payments from more than one bank account.

Just set the payment details and send your cheques seamlessly. PostGrid is super simple to use.

You can also transfer the funds from within your multiple accounts.

With PostGrid API, you can stop worrying about keeping the stock of papers, envelopes, ink, or stamps. All you have to do is integrate the API with your system and get started with your payments.
Get Complete Print and Mail Fulfilment
PostGrid helps you draft your cheques quickly and efficiently and get them printed and mailed without running to the print vendors or taking thousands of the documents to the postal offices.

You can manage everything from a single dashboard with a few clicks.

You can also skip keeping the print inventories, organizing space in your office for them, and managing the supplies.

If you have to send an urgent cheque, be it one or one thousand, you can send them within one day using Royal Mail's first class delivery option from PostGrid. You can choose to send your documents as per your needs, depending on your time and budget availability.
Track Your Cheques
After drafting your cheques and clicking on the send button, you can track their exact location with PostGrid's API.

From processing to printing and mailing, PostGrid API enables you to trace your cheque via instant notification. You can also check these details from your dashboard.

The tracking feature doesn't require any tracking number or code. You can simply check the details of all of your sent cheques from the dashboard.
PostGrid's direct mail API helps you send customized cheques, letters, and postcards to the verified addresses and provide you with complete analytical reports of your marketing campaigns.
Sign Up Now
Integrates with your favourite tech stack & tools
Easily Improve your workflow and automate print & mail through seamless integration capabilities.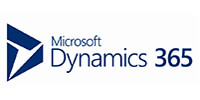 Ready to Get Started?
Start transforming and automating your offline communications with PostGrid
SIGN UP
REQUEST A DEMO