An Introduction to Direct Mail Marketing
If you check PostGrid's resources library, you'll find in-depth blogs, ebooks, and white papers on direct marketing and automated direct mail. In this article, we'll discuss the stats related to direct mail, how it can help you grow your business, and how you can use it to get right in front of the decision-makers and encourage them to take action.
Let's dig in.
Covid has changed most things, and marketing is one of them. The engagement rate of direct mail, recorded at the beginning of lockdown in the UK, was 96%. JISCMAIL and mail-driven online announced that the open rate of direct mail has increased to 70% during this time, and it is the highest rate ever.
Tell your prospects to stay safe, thank them for renewing the subscription, or welcome them for choosing you over your competitors with direct mail services and build a good bond with your customers.
Whatever way you choose to grow your business with direct mail—PostGrid is at your service.
What Is Direct Mail Marketing?
An old and result-driven marketing technique that involves sending tangible forms of mailpieces to your potential and existing customers is called direct mail marketing. Some of the common examples of mailpieces that you send as direct mail are postcards, letters, cheques, and so on.
The open rate of direct mail marketing is 90% compared to only 20-30% of email open rate. Besides that, it's proven that compared to only 44% of the brand recognition through digital means, 75% of the people instantly recall your brand when contacted through direct mail.
Despite your business size, direct mail software can give you a high success rate. The secret is in how targeted your mailing list is and how well-tailored are your direct mail. Additionally, how often you send mailpieces.
Small and medium-sized enterprises (SMEs) gain a lot from this type of marketing method, as it's cost-effective, yet impactful.
5 Reasons Why Should You Choose a Cloud-Based Direct Mail Advertising API
Most businesses think that direct mail marketing is dead. Although, we hope you must have changed your opinion after reading all the stats above. Here are some of the other reasons for your consideration of its relevance, and why it's still thriving and helping people grow their businesses.
Save Resources
The primary reason why direct mail is beneficial, despite fierce competition, is its cost-effectiveness. You can also automate the entire direct mail process using essential API and software and save yourself a considerable amount of money that'd be wasted on printing supplies, papers, and visiting post offices or random print vendors back and forth.
Flexibility
Direct mail has different formats and types, and you can choose and send the one that fits your need at the moment. The various types of mailpieces you can send through direct mail are postcards, letters, cheques, and so on.
Now, if you need to convey a short and concise message to your targeted audience with an instant call-to-action, choose postcards. Need your prospects to make an informed decision? Go for the letters. Have to get the attention of essential potential clients? Try postcards.
Analyze and Improve
Measuring direct mail impact is relatively easier, despite the number of campaigns you have launched. You can use personalized URLs, QR codes, coupons to redeem, or call tracking services to determine your direct mail pieces' response rate.
Furthermore, if you're investing in an automated API, like PostGrid, then it's even easier to track your campaigns. PostGrid provides instant notification of your direct mail from processing to shipping and gives you full analytical reports of your campaigns. Based on these reports, you can improve your future direct mail campaigns.
Highly Targeted
Depending on your needs, you can launch highly individualized direct mail campaigns. If you've conducted your market research, studied your buyer persona in detail, and know your prospects' demographic well, you can send relevant offers and customized letters. And when you use an automated API for this activity, you also save time.
It's as easy as 1,2,3. All you have to do is customize your mailpieces, enter the personalized message you want to convert, and click launch. PostGrid will handle the rest.
Less Competition
Most businesses avoid investing in direct mail marketing, as they think it's an old-fashioned way of marketing, you can't track your mail pieces instantly, and it takes ages to plan and launch such a campaign.
However, that's only a half-truth. Direct mail can be expensive and may take a long time to complete all the tasks involved, only, if you choose to do it all manually. If you invest in an automated API, like PostGrid, you cannot only save money but increase your overall returns. Along with that, the automated system saves you tons of time, resources, and effort that you might invest while working manually.
Since not many businesses aren't using direct mail marketing, you can take advantage of it and use it to outperform your competitors.
Furthermore, by personalizing your direct mail and making them as creative as possible, you can further improve your direct mail open and engagement rate. Apart from this, if your call-to-action is clear and easy-to-follow, or you have described the step-by-step process on how to take action, you can also increase your response rate.
How Exactly PostGrid Direct Mail
Advertising API Can Help You
Two Day SLA
If you send invoices, letters, cheques, or postcards and on-time delivery is essential for you, then PostGrid is your way to go. It provides two days service-level agreement, which means each of your mailpieces will be shipped within two days after you've hit send.
Create and Customize Mail Pieces With In-Built Editor
On PostGrid, we provide an in-built HTML design editing system. This way, you can create unique and great designs even without a designer in your team. Plus, it won't even take much time if you choose to design from one of our templates instead of creating it from scratch.
Based on the message you want to convey to your prospective customers, you can choose a design. Furthermore, customize and personalize it according to your needs with our inbuilt editor. You can also design your own from your database by integrating your CRM with our API. It saves you much time that you can use for your further business development.
Track and Improve the Campaigns
On PostGrid, we provide you full tracking details of your direct mail from the time they're processing to their final shipping. You get instant notification on each step. This way, you know which campaign is taking what time exactly from planning to bringing results.
It helps you improve your future campaigns and enhance your response rate and eventually the returns.
Unburden your workforce from the tedious direct mailing tasks, save time, money, and resources, and eventually increase your returns with the PostGrid direct mail advertising API.
Integrates with your favourite tech stack & tools
Easily Improve your workflow and automate print & mail through seamless integration capabilities.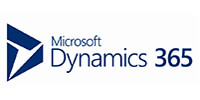 Ready to Get Started?
Start transforming and automating your offline communications with PostGrid
SIGN UP
REQUEST A DEMO