Postcards Printing and Mailing API
Companies use postcards as an initiative of communication with their audience regularly.      

A postcard with clear graphics, short and concise message, and an easy to follow call-to-action can enhance your engagement and response rate considerably.

PostGrid's API helps you get your postcards printed and shipped effortlessly. Plus, it's affordable and an effective method of sending such marketing collateral in bulk or on demand through direct mail.
With PostGrid, you can send as many postcards as you need in versatile designs and various sizes.

Designing, printing, and shipping your direct mail pieces, like postcards, is a cakewalk with PostGrid's API. All it takes is a single dashboard

To make the shipping process simpler, you can integrate it with your system and fetch all of your customers' details within seconds.

From there on, you can simply hit send, and your collateral gets printed and shipped to your desired mailing list within two business days.
What Can You Do with a Postcards API
Create customized and eye-catching postcards with the help of our in-built editor to send to your mailing list.

With great graphics and good quality postcards, you can engage your audience more and get your powerful message in front of them.

For more impact, you can also personalize all the postcards you send with your customers' first name, or any other essential detail that you'd wish to add.

You can print and mail as many postcards as you need. For example, if you need to send a special postcard to a single client or tens of thousands of Christmas postcards to all of your prospects—with PostGrid, you can do both.

With all of these techniques, a better engagement rate, and a good copy, you can eventually also increase your returns.
Steps Involved in Postcard Printing and Mailing
The first step involves creating or designing the postcard. Every postcard has at least five or six minimum details that you must include: a picture, greetings, a message, the right offer, and your company's details – logo, name, web URL, and others.

To get instant attention from your prospects, you can try having different colors, fonts, images, sizes, graphics, and backgrounds. With PostGrid, you can do it quickly.

After designing your postcard, you can send it using PostGrid's API solution.

You can also personalize your postcard if you like. To do so, you'll need to figure out variable data printing.

You can also choose any type of paper that you wish to get your postcard printed on. 

After you've completed your postcard design and have included the essential details, like stock paper type, size of the postcard, etc. – you can hit send. And PostGrid will get it printed and shipped within two business days.

Once the printing process is done, PostGrid sends your postcards automatically through Royal Mail's first class mailing option

You can track every single activity of your mailpiece from your dashboard.
API Integration
PostGrid's API can integrate with your platform or CRM.

Using API documentation, integrating your system with PostGrid is super-easy. Furthermore, you can incorporate over 1600+ apps and automate their functions.

To get started, you'll need to sign up from your dashboard, and you'll get your API keys. If you face any difficulty getting your API call, you can contact us immediately.

Once you've integrated your CRM with PostGrid, you can eliminate all the resources and efforts that you'd otherwise invest in the process of printing, labeling, and shipping your postcards. Plus, you save the time that will go into these tasks when done manually. PostGrid's API will do it all automatically for you.

We offer our customers an SLA of two days. This way, you can process and launch your direct mail marketing campaigns within minimal time.

You can get started with the whole process within two to three minutes, as installing our API is very simple. 

PostGrid's API makes your direct mail marketing as simple as sending an email.
PAF Certified and Safe Mailing
PostGrid's print and mail API is PAF certified. It means that all of the addresses present in your mailing list will be verified against Royal Mail's official database. This way, you send your direct mail pieces only to the correct addresses.

By sending the mailpieces to only correct and validated addresses, you save a considerable amount of money that would otherwise be spent on the mailers shipped to the wrong addresses.

PostGrid only works with GDPR,  DPA (Data Protection Act),

ISO 9001, 14001, 27001,

2701 

Certified

members ensuring all your customers' data is secured.

The confidentiality and security of our clients' data is our primary priority at PostGrid.
In-Built Template Editing and Customization Options
To create your postcards, you can use PostGrid's pre-built HTML templates Editing Systems 

Using PostGrid's direct mail APIs, you need not invest in hiring a different team to design your postcards.

Furthermore, with a single dashboard, you can do it all at a swift pace.

You can also personalize your postcards and increase your engagement rate—all with a single dashboard. Plus, you can save all the designs for future use.

Additionally, you can decide the timeframe of launching your marketing campaigns and the urgency to send a single postcard on a particular date.
Tracking and Analytics
With PostGrid, you can track your postcards at every step of their processing. For example, you will get notified about your postcards' exact location from printing and shipping to the final delivery. This way, you can estimate the precise time it's taking for your mailpieces to reach your audience finally.     
Automate and Send Event-Triggered Postcard Mailing
Automate the sending of birthday, anniversaries, and other special occasions postcards.

Make good bonds with your customers by sending them personalized postcards. By staying connected with them, you increase the chances of customer loyalty and retention rate.

PostGrid's API allows you to print and send postcards to your customers or clients any time, from anywhere, and in any amount.

The complete process is automated, so you wouldn't need to invest your precious hours doing the manual work.

With no manual efforts required, you can design, print, and ship your postcards within minimal time.
Personalization
Customizing your postcards or other one-on-one marketing communication methods is no more an option. It's a necessity. Hence, at PostGrid, we make the personalization of mailpieces simple for you.

With PostGrid's API, you can personalize your postcards by using the variable data printing option,

it can add more value to your postcards.
International Coverage
With PostGrid API's international mailing solution,

you can send postcards to your clients and customers globally.

We have global coverage. Hence we can get you the best deals for printing bulk direct mail postcards.

Since we offer address verification, all of your mailing list data will be validated and standardized before shipping. This way, all of your postcards will reach the right addresses.
Send Few Postcards or Conduct Bulk Mailing
With PostGrid, you can send any number of postcards—be it one or one thousand, we enable you the automated sending of all of them.

You can eliminate all the manual work of sorting and labeling your postcards too. With PostGrid, along with the automated printing, shipping is also our responsibility.

With no investment of time, resources, or efforts, you can send postcards to all of your prospects and customers.

With PostGrid, you can also reduce your overall designing, printing, and mailing costs.

You can get tens of thousands of postcards printed and shipped in one go, all operated by a single screen. 

Despite your business size and industry type, you can choose PostGrid with confidence. We're ideal for all kinds of companies, as we have served various businesses over the years.

Be it one or one thousand; we treat all the orders equally.
24x7 Technical Support:
We provide you 24×7 tech support in case you face a problem using the API.
Boost Business and Increase Direct Sales
With personalization and triggered direct mail, you can increase your customers' engagement and response rate. And eventually, with the reduced direct marketing cost and more response, you can enhance your returns.

PostGrid also allows you to track all of your launched direct mail campaigns. From providing you the tracking notification of your mailpieces right from printing to on route for delivery 

You can also use automated direct mail to re-engage your old customers and get some more repeat business.

You can also use PostGrid for direct sales.
Improve Brand Image
Most businesses use PostGrid's API for branding purposes. For example, it's hard to regularly launch a direct mail campaign manually, using an automated system, you can get in front of your customers on a regular basis.

Furthermore, the automated system also helps you keep your company's professionalism in charge. It ensures that all the mailpieces are sent on time and with rightly formatted addresses on them.

Sending postcards is a great way to advertise your new store or keep reminding your audience about your brand, and when everything is automated, the whole thing becomes a cakewalk.
Appreciate Your Customers by Sending Postcards
Constantly engaging with your current and old customers can bring more repeat business your way.

You can also send a thank-you, welcome, holidays, and other best wishes postcards with PostGrid.

By sending postcards every month (or regularly as you prefer), you can strengthen your relationships with your customers and clients.
Send Reminders, New Offers, and Announcements Postcards
There's no limit to the number of occasions you can send postcards for, like, you can send a sweet little reminder via postcard to the people who abandon their carts.

You can send postcards to your new customers who are just starting to buy from you.

Many companies, including doctors, prefer to send appointment reminders through a postcard. It conveys the message with a nice gesture of thanking them for choosing you.

You can also send postcards as a reminder for subscription renewal or other services.

Postcards can also convey the new offers and discounts that you've been offering lately. And the best part is with an automated system in place, it wouldn't even be a problem to send them, and you can do it without investing much time and effort.
Full Suite of PostGrid API
Postcard API
The postal API helps you print and mail your direct mail pieces, postcards.

It enables you to keep your old and new customers with the company, allowing more customer retention.

You can send all sorts of colored and textured postcards with a set of graphics.

You can send them in multiple sizes and formats, for example: A5 postcards, A6 postcards, and 148x255mm postcards.
Letter API
PostGrid's letter printing and mailing API allows you to send any number of letters – be it one or one thousand – effortlessly.

With PostGrid, you can send all types of letters, be it personal, transactional, compliant, or based on any industry type, viz healthcare, insurance, e-commerce, etc.

You can get them all printed and shipped in no time with us, without going through any trouble.
Cheque API
PostGrid only works with GDPR,  DPA (Data Protection Act),

ISO 9001, 14001, 27001,

2701 

Certified

members ensuring processing of sensitive data and operations are carried out in a secure and safe environment. 

You can print and send any number of cheques with PostGrid with confidence. There will be no information leakage.

PostGrid API can draft your cheques as per your bank's requirement and get them printed in MICR font.

With less to no manual effort, you can send your cheques with PostGrid API.
Document API
If your business requires you to send credit card bills, account statements, or due notices, and other such documents, then PostGrid API can be the best help for you.

With PostGrid's automated system – document API, you can print and mail your documents within any timeframe.

You can also track the progress of their journey right from printing to on route to delivery
More About PostGrid's Postal API
With PostGrid's postal API, you can send all of the direct mail pieces mentioned above swiftly.

You can get your mailing list data verified and a number of design templates to process hassle-free direct mail campaigns along with printing and mailing.

It's scalable and flexible.

You can draft your documents, customize them as per your customer needs, get the postal addresses validated, print your direct mail pieces, and ship them without keeping any inventory or investing much time and effort.
With PostGrid's API for postcard printing and mailing, you can launch your direct mail campaigns effortlessly. Drop misspending and enhance your returns
Get Started Now
Integrates with your favourite tech stack & tools
Easily Improve your workflow and automate print & mail through seamless integration capabilities.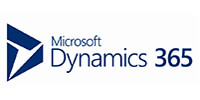 Ready to Get Started?
Start transforming and automating your offline communications with PostGrid
SIGN UP
REQUEST A DEMO