Trusted by 1000+ Customers
PostGrid Works For You
Unified Offline Capabilities
Send one or thousands of pieces on demand and at scale all from a single API
Address Verification
Ensure deliverability with our PAF-certified address verification API.
Tracking and Analytics
Access analytics on all orders and conversions.
Easy Integrations
Ensure seamless integration to your stack with zero-code integration with Zapier. Detailed docs and dev support if required
Scalable REST API
Test and Live Keys – We isolate the test and live environments so you can easily test your API calls

Fully Documented – Every endpoint is fully documented using OpenAPI so you can access it from your favorite tools and languages

Built to Scale – Our infrastructure is capable of handling millions of fully-personalized orders every day
Address Verification & Completion
Address Verification – All of your mailings will automatically have their addresses validated/corrected in accordance to Royal Mail standards
Address Parsing – Our freeform address parsing capabilities will allow you to make API calls with unformatted addresses
Address Autocomplete – Integrate our Address Autocomplete API to make sure addresses are correct at the point of entry
Detailed Analytics and Tracking
Detailed Activity Log – View logs of all sending activity – including the status of every existing and past order

Database Search & Export – Search for and download print-ready renderings of all mailings at any time

Granular Metadata – Attach application-specific metadata to any API resource to improve visibility and simplify integration
Zero-Code Integration
Zap-ready – PostGrid's Zapier integration enables you to connect our sending capabilities with over 1600 apps

Dedicated dev support – For seamless integration and set up

Documentation – Detailed API docs and support available
API Dashboard
Enhanced Visibility – Use our dashboard to track your API usage, manage templates, contacts, and other API resources
Detailed Analytics – View analytics on the status of all of your mailings with complete searchability of all current and historical orders
User Management – Invite other users in your organization to PostGrid and enable them to integrate the API and make use of the dashboard
PostGrid has you covered from all sides
Regulatory Compliance
Data is handled in accordance to all legal framework and requirements and our partners are GDPR, DPA (Data Protection Act), ISO 9001, 14001, 27001, 2701 certified
Data Security and Secure Hosting
Your data is handled in the most secure and confidential manner and we host on Amazon web services for quick, easy to use and safe hosting
Scalable Solutions
Scale your communication channel with ease with our scalable REST API and integration capabilities
All teams run on PostGrid
Enhance your team's performance with a unified API. Our solution is designed for on demand or scalable needs. Easily improve your workflow with seamless integration and automate your offline process.
Learn More About All Solutions
Integrates with your favourite tech stack & tools
Easily Improve your workflow and automate print & mail through seamless integration capabilities.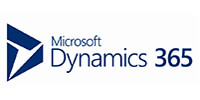 Ready to Get Started?
Start transforming and automating your offline communications with PostGrid
SIGN UP
REQUEST A DEMO