Benefits of Printing and Mailing
Postcards with PostGrid
Affordable
Postcards are easy to design and are one of the most popular business souvenirs. If your current purpose is to increase your brand awareness, get your prospects to walk in your store, or send a concise message, then postcards are the way to go. Plus, they're relatively cheaper than letters and other types of direct mail.
Targeted
With an automated platform like PostGrid, it's relatively easier to send your postcards to a highly targeted audience. With extremely deep customization features targeting your audience is extremely simple and effective.
Enticing
The best part about postcards is that they have a relatively greater engagement rate. One of the major reasons behind this is that the prospects don't need to unpack it. Whatever message you're trying to send to your customers is directly in front of them just as they get it. And with a number of great designs and types, you can make your postcards more creative and as enticing as possible.
Versatile
You can use postcards for several purposes. For example, if you want more traffic, you can add your pURL in the postcards and get your audience to visit your website. If you wish to get their feedback on certain things, you can also get them to fill in some details and send them back. Plus, you can add QR codes or other contact details for different responses.
Trackable
If you want better results, it's always a good idea to track your current performances and know what's bringing results and what's falling flat. Depending on the type of direct campaigns you're launching, you can track your postcards in different ways.
For example, if you're doing it the traditional way, you can count the number of postcards you send and subtract the number of responses from the total number to determine how your direct mail campaign is working. Once you've measured your different campaigns' response rate, you can decide which of your campaigns is bringing results.
However, it won't be accurate, as you don't know how many postcards you sent to the wrong addresses, or if you have sent some to the same address more than once. An automated API, like PostGrid, can help you know it all.
Concise and Effective
Most of your prospects would be busy. Hence, you cannot expect everyone to read your big letters word by word. However, it's not the case with postcards. They usually contain a short and concise message, and if you've made them more creative and enticing, they'll immediately catch their attention.
This way, your message is bound to get read. And eventually, you can expect a better response rate.
Empower Relationships
With postcards, you can attract and retain not only your current customers but new prospects too. Send them great and relevant deals and make them visit your site to lure them to your website.
Improved Brand Awareness
Despite the size of the business, increasing your brand awareness is the top priority. Postcards serve this purpose the best way. Once your prospects start recognizing your brand, they're more likely to choose you over your competitors.
Easy to Launch
Launching a postcard's direct mail campaign is a super simple process. If you're doing it the traditional way, you'd need to hire a designer and a copywriter to finalize the sample, talk to a few print vendors for the print services, and once your postcards have arrived, ship them all.
However, it can be even simpler if you're doing it with an automated API like PostGrid.
With PostGrid, all you have to do is design your postcards with a template or in-built editor and submit it to us. Our team will take care of the rest of the tasks from processing and shipping. Plus, you'll get notified about each step.
Benefits of Launching Your Campaigns W
ith PostGrid
Send personalized mail
Send postcards with your customers' or prospects' first name, your company logo, a personalized message printed on them.
Select any design from our template library, upload your template, or create a brand new design with our in-built editor.
Get your postcards or other direct mail letters in any dimension.
Print Mail Pieces in Bulk
Get countless, from one to one million, postcards printed and shipped with PostGrid.
Print and send urgent direct mail at any time and in any number across any part of the UK.
Get amazing per piece print deals with our vast network of print partners.
Choose Your Sending Item
You can send countless items from direct mail automation. For example, letters, postcards, cheques, compliance notices, appointment letters, etc.
You can customize each of the direct mail mentioned above.
If you wish to send different employee recognition awards, you can also send them through direct mail.
Easy to Use API
Incorporate PostGrid with your CRM or other tools to fetch your data in minimal time.
Integrate over 1600+ apps with PostGrid's Zapier integration, and automate all of your tiresome tasks.
Monitor everything from a single dashboard.
Free Address Verification with Print and Mail API
Get countless numbers of customers' details validated with PostGrid's address verification software.
It can also verify the data at the entry point so that only correct information enters your system.
The API solution can also parse, standardize, and format the addresses present in your system and remove the information gaps if any.
On-Time Delivery
Get your mailpieces delivered within a maximum of 2 business days from the time you submitted your final sample.
Reduced bounce rate and lost direct mail ensured.
Faster turnaround time.
Secured Data
PostGrid only partners with GDPR, DPA (Data Protection Act), ISO 9001, 14001, 27001, 2701 Certified members ensuring heightened security, safe and confidential processing allowing you peace of mind that your customers' details are safe and protected.
Send direct mail containing sensitive information without any worry.
Financial documents, invoices, billing statements, you can send them all with us.
Track and Analyze
Get instant notification about the exact location of your direct mail from processing to shipping.
Once your campaign has been launched, you receive the overall analytical report based on its performance.
Depending on the results of your current and previous direct mail campaigns with us, you can significantly improve your future promotions.
Scale, Edit, and Automate
As your business grows, the number of your prospects will also increase. Hence, for greater outreach, we allow our clients to scale their direct mail campaigns at any time.
You can also edit the content of your mailpieces at any time.
Once you've done it all manually, you can automate the entire process to launch future similar campaigns.
Reliable 24/7 Customer Support
If you're having any trouble in any step of launching your direct mail campaign, for example, if you're unable to get your API calls or stuck anywhere else in the process, you can contact us any time.
For instant solutions, we have answered most questions in our FAQ section.
You can also send us an instant email. Our customer support team will get back to you within one business day.
Make More Profit
PostGrid offers all the services at a very reasonable price. Plus, you also get address validation software free of cost with the automated API.
By sending your direct mail to the right audience, you decrease the misspending considerably and the lost opportunities too.
Targeting a highly targeted audience and with a faster turnaround time, you can increase your final returns.
Why Should You Choose PostGrid?
Get Great Deals
With our vast print network and huge sending volume, we can help you get a number of great per piece print deals, which is usually hard to get for an individual company. Besides that, you can also save yourself the time you'd otherwise spend running back and forth from the print labs for submitting your samples and getting your printed letters office until finally shipping them. With PostGrid, you control it all with a single dashboard.
Work With Experts
We collaborate with high-quality print labs and get your perfect designs printed, in whatever quantity you need, done within minimal time. With PostGrid, you can also get urgent postcards or letters printed and shipped with no hassle at all.
Multiple Layouts
With PostGrid, you can send postcards of any size, get them printed, and shipped totally hassle-free. All you have to do is design it after going through a few steps in your dashboard, select the size, and submit it. The rest of the job is our responsibility.
Personalized mail
It's essential to build good bonds with your customers for a better response rate and returns, and personalization is the key to it. With PostGrid, you can easily customize your postcards with your customers' or clients' names' initials, your company's logo or other information, or any additional personalized note. We'll get it all printed for you and ship those direct mail pieces within one business day.
Campaign Tracking
PostGrid provides its clients with full analytical reports to improve their future direct mail campaigns and get better returns. Besides that, we also provide every detail about your mailpieces' location right from processing, printing, and shipping to final delivery.
Mailing Lists
PostGrid helps you to validate all of the addresses present in your mailing list with the official database of Royal Mail. This way, all of your mailpieces reach the right prospects and customers, reducing your bounce rate.
Flexibility
PostGrid provides you full flexibility of time and work. Once you've set the instruction, you can automate the whole process. This way, you save time, money, resources, and employees' potential. Furthermore, you can send as many postcards as you need.
Easy to use
At PostGrid, you can control everything from a single dashboard. This way, you don't need to keep all the printing supplies, run back and forth to different print vendors, or go and ship countless mailpieces.
Easy Management
Choose the design, format, number of prints, write your message or upload the other details using a single dashboard. The rest of the work is PostGrid's responsibility.
Save Enough
With the automatic functionality of PostGrid, you save a lot of resources and funds that you would otherwise spend on your direct mail campaigns. Plus, with the address validation software in place, you only send the letters or postcards to the right addresses. Hence, you save a lot.
Security
PostGrid only partners with GDPR, DPA (Data Protection Act), ISO 9001, 14001, 27001, 2701 Certified members ensuring safe and secure processing. You can send mailpieces containing any sensitive information carefreely, viz., financial statements, billing statements, invoices, etc.
FAQs About Postcard Printing and Mailing
Integrates with your favourite tech stack & tools
Easily Improve your workflow and automate print & mail through seamless integration capabilities.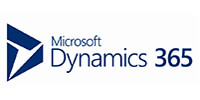 Ready to Get Started?
Start transforming and automating your offline communications with PostGrid
SIGN UP
REQUEST A DEMO