PostGrid Partnerships
Technology Partners
Partner with PostGrid to take advantage of our technology to power your platform
Integration Partners
Integrate with PostGrid to give your customers additional capabilities
Print Delivery Partners
Partner with PostGrid to get access to volumes of orders of our Fortune 500 companies
Print Delivery Partners
Get more business – Partner with PostGrid and get access to our customer base that are looking for the best prices and delivery times
Bring your customer base – Bring your customer base to PostGrid who are looking for technology solution instead of manual processes
White-labeled Dashboards – Want to resell our API to your customers? No problem, we can help you do that with your branding
Empower your customers – Bring your customers who are looking to automate their mailing in a scalable manner and we will route their orders to you
Setup A Meeting
Unlimited Possibilities
Wide Range of Collaterals
Enterprise level security
Unified API for all Destinations
Integrates with your favourite tech stack & tools
Easily Improve your workflow and automate print & mail through seamless integration capabilities.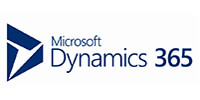 All teams run on PostGrid
Enhance your team's performance with a unified API. Our solution is designed for on demand or scalable needs. Easily improve your workflow with seamless integration and automate your offline process.
Learn More About All Solutions
Ready to Get Started?
Start transforming and automating your offline communications with PostGrid
SIGN UP
REQUEST A DEMO