Trusted by 1000+ Customers
Unlimited Sending Possibilities for Retail & Ecommerce
Cart Abandonment Postcards
Subscriber Loyalty Mailers
Automated Birthday Postcards
Early Bird and Product Launch Invites
Product Upgrades and Promo Updates
Personalised Lucky Draw Promos
PostGrid for Retail & Ecommerce
Highly Personalized
Personalize every mail easily specific to the individual to enhance response rate, designed for personalization and automation at scale.
Scalable Solutions
Scale your communication channel with ease with our scalable REST API and integration capabilities. 
Analytics and Tracking
Equipped with analytics and tracking to measure campaign performance and ensure accurate deliverability
Personalized Messaging
Increase the number of visitors by sending personalized direct-mail to your target audience.
Highly Personalized – Personalize each of your marketing campaigns to enhance the response rate and boost your ROI.

Variable Fields – Add predefined and custom variables within your templates to enable the personalization of your mailpieces
Built-in Template Editor – Upload your own designs or use our HTML Template Editor for easy customization.
Retarget Website Visitors with Direct Mail
Get real time reports on your campaigns and gain marketing insights
Retarget Cart Abandonment – You can automate sending of Cart abandonment direct mail same as email with our pixel
Customization – Easily customize your letters or postcards to your potential customers interest for higher conversion rates. 
Marketing Automation and Integration
Integrate with any CRM and marketing automation tool.
Attract & Engage: Direct mail has an open rate of 90% and a response rate of 5%, while the response rate of email is 0.12% – Grab this opportunity to automate and combine your digital and direct marketing channel for higher conversion rate.
Triggered Campaigns – Send direct mail automatically in response to events within your CRM
Zapier integration – Easily connect with over 1600 apps. Detailed API documentation and custom support available if required
Auto-complete, Auto-verify, & Validate Addresses
Increase Conversions – Auto-complete when user starts typing address to provide good user experience and increase conversion rate
Eliminate Un-deliverable Shipment Costs – Validate each address to eliminate undeliverable mail and save on wasted expenses
Bulk Verification –

Keep your customers addresses updated with our bulk address verification feature for future campaign delivery
Unlimited Possibilities
Wide Range of Collaterals
Enterprise level security
Unified API for all Destinations
Integrates with your favourite tech stack & tools
Easily Improve your workflow and automate print & mail through seamless integration capabilities.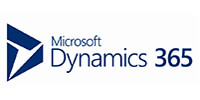 All teams run on PostGrid
Enhance your team's performance with a unified API. Our solution is designed for on demand or scalable needs. Easily improve your workflow with seamless integration and automate your offline process.
Learn More About All Solutions
Ready to Get Started?
Start transforming and automating your offline communications with PostGrid
SIGN UP
REQUEST A DEMO